ULTRA-PREMIUM APARTMENTS AT ROYALE GOLD COAST TOP $150MILLION IN SALES
Ocean Road Magazine - 12.11.2021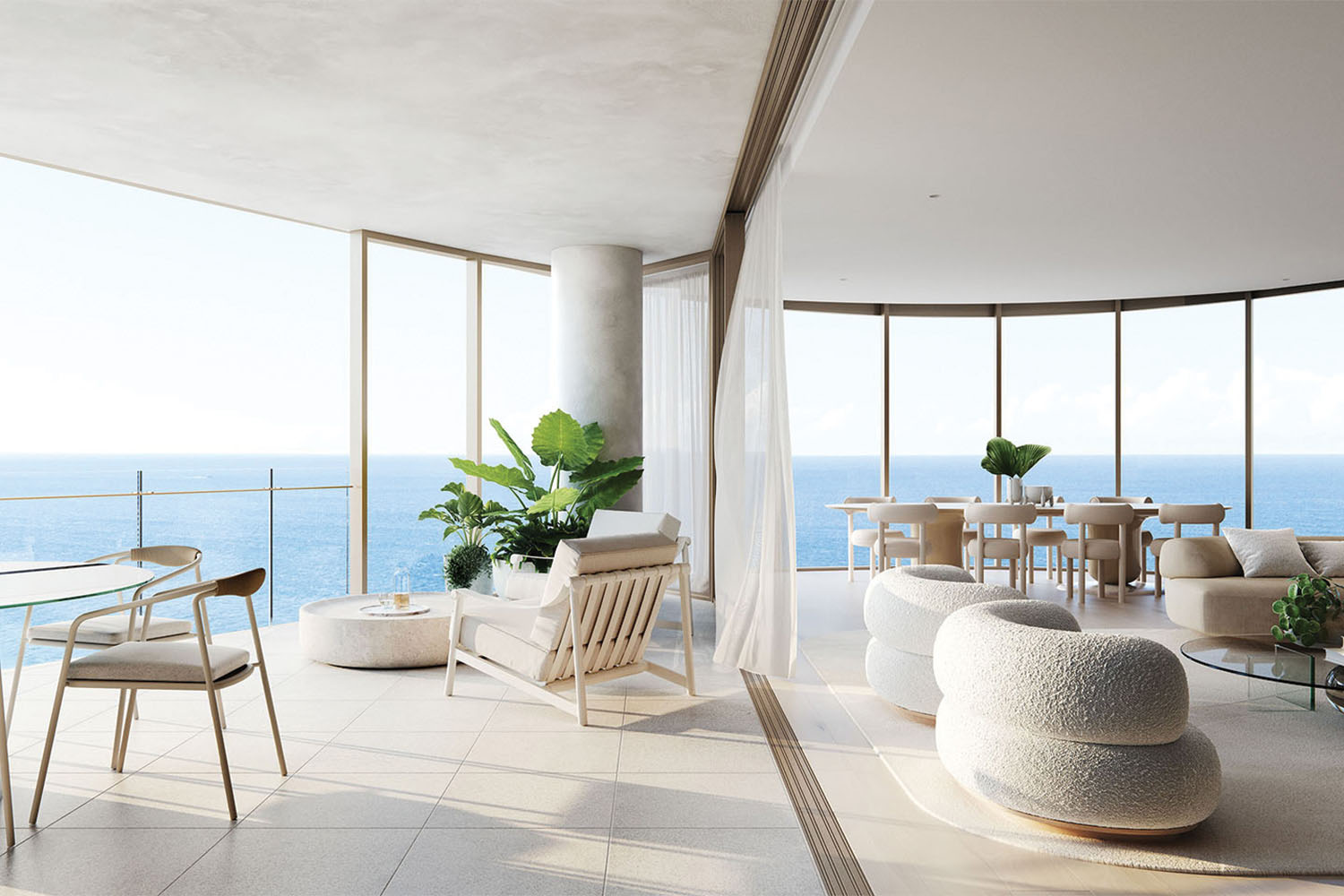 Royale Gold Coast's ultra-premium apartment building planned for a prime absolute-beachfront site at the exclusive Northcliffe Terrace is appealing to prestige property buyers who have secured $150million worth of apartments within 10 weeks.
The luxury apartments at Royale Gold Coast at the elite beachfront strip, with an average price of $3million, have attracted prestige property buyers from the Gold Coast, Brisbane, Melbourne, Sydney and New Zealand as demand for Gold Coast's high-end luxury market continues to increase.
More than a quarter of Royale Gold Coast's apartment buyers are Queenslanders with the majority of those being Gold Coast locals, most of whom plan to downsize from their larger homes to live in a spacious, well-appointed absolute beachfront apartment with private five star amenities, understanding the value of the absolute beachfront location.
Royale Gold Coast is DD Living's, $380million 38-level luxury residential tower with a signature collection of 104 premium two, three and four-bedroom apartments, beach homes, sky homes and penthouses that present a rare opportunity to prestige property buyers for absolute beachfront apartments of ultra-premium quality.
Luxury apartment marketing agency TOTAL Property Group is managing the sales of Royale Gold Coast's private residences and credits the high level of inquiry and $150million in sales within 10 weeks to the absolute beachfront location, the quality of the architectural and interior design throughout the building and the pedigree of its developer David Devine, CEO of DD Living.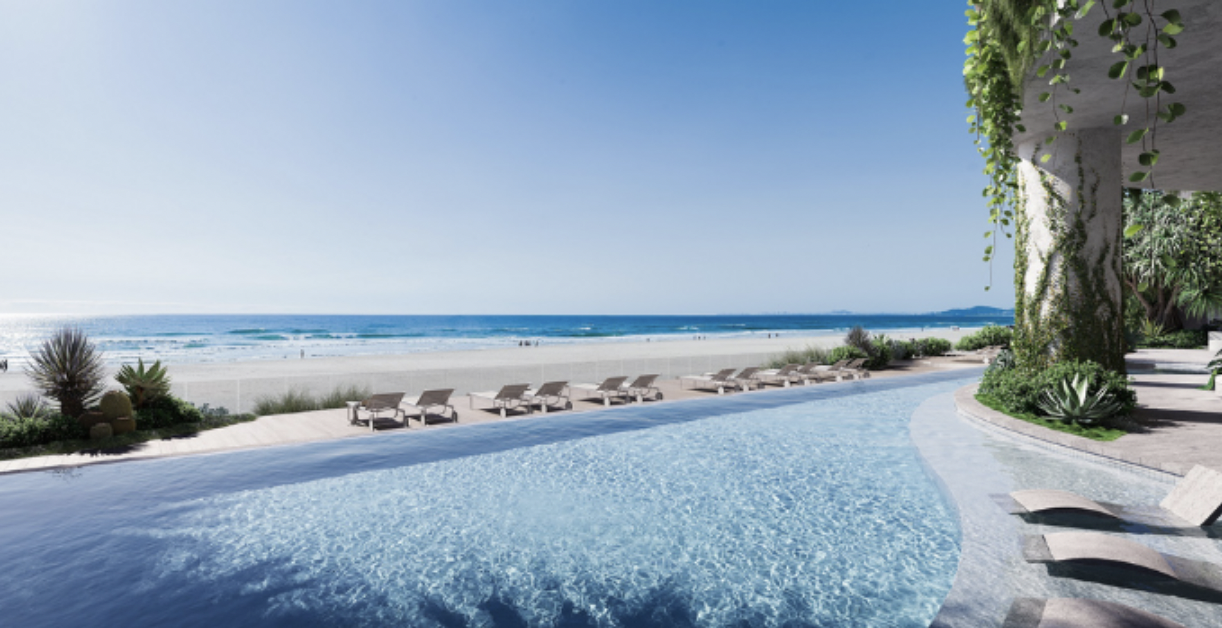 "The sales results of $150million achieved is a credit to the high level of quality and amenity that DD Living will be delivering and the rare absolute beachfront location of Royale Gold Coast," TOTAL Property Group Managing Director and Royale Gold Coast Marketing Manager Adrian Parsons said.
"There are limited opportunities to buy premium apartments with an absolute beachfront location on the Gold Coast, particularly with private five-star amenities that Royale Gold Coast is offering.
"One of the key factors is the average size of the apartments in Royale Gold Coast are amongst the largest currently for sale across the Gold Coast, and in most cases are significantly larger than in other developments targeting the top end of the owner-occupier market.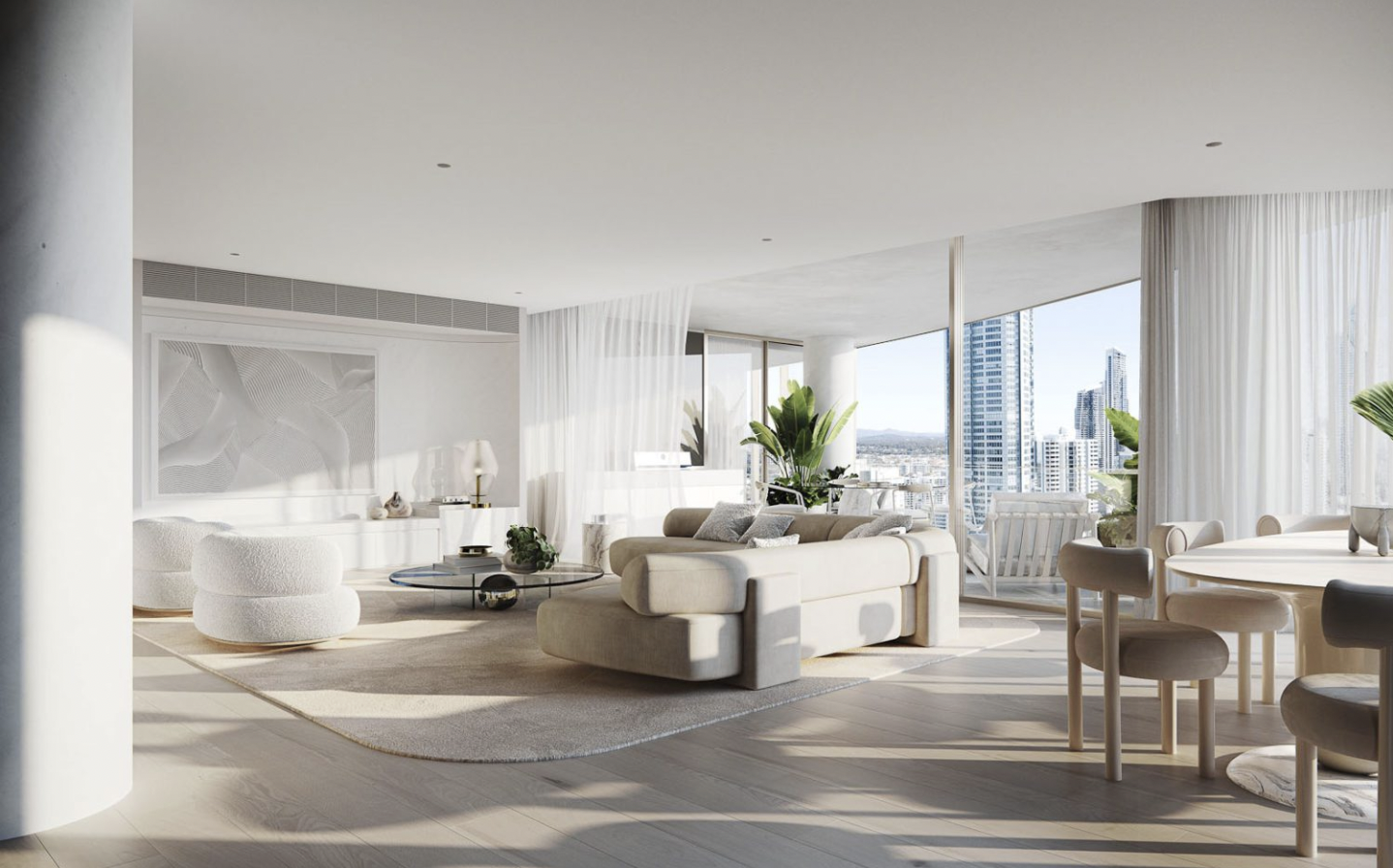 "Prestige property buyers from the southern states are either considering relocating to the Gold Coast or purchasing a holiday home – either way, the absolute beachfront apartments at Royale offer incredible value, especially given that the property market in South East Queensland will continue to strengthen towards the 2032 Brisbane Olympic Games.
"The Gold Coast has historically attracted strong migration from the southern state capitals, and that has strengthened due to advances in technology and the pandemic lifestyle shift, proving people can easily work from a location of their choice."
Of the 104 apartments at Royale Gold Coast, nearly half are now spoken for, with a high level of interest in the lower-level, two-per-floor premium beach home apartments starting at $5.1million, penthouses priced from $5.7million and three-bedrooms plus multi-purpose rooms starting at $2.95 million.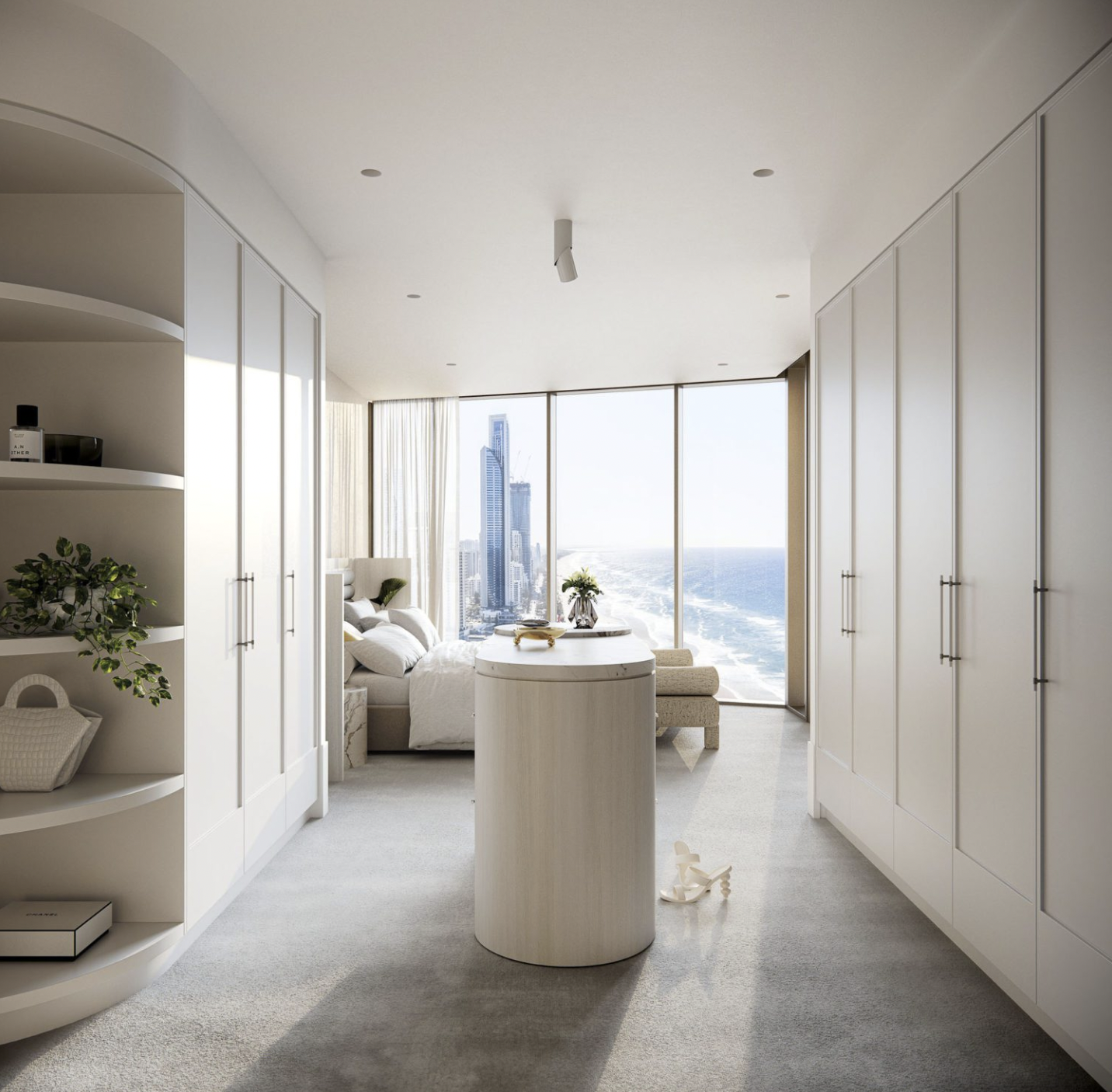 Royale Gold Coast offers residents a concierge service and world-class amenities including two separate swimming pools with sunlounges and cabanas on the elevated ground floor featuring views out to the beach, plus a wellness centre with a state-of-the-art gym, steam room and sauna, and an exclusive residents' club on Level 1 with an executive lounge, bar, private dining room, wine and whiskey lockers and a Cuccina Chef's kitchen, plus Café Royale, a beach side café.
Leading Queensland developer David Devine, CEO of DD Living, said Royale Gold Coast was designed in response to its outstanding location on Gold Coast's exclusive Northcliffe Terrace.
"Northcliffe Terrace is one of Gold Coast's most elite beachfront strips and a site of this standard required us to get the development right," he said.
"We were looking for many months before we found the site – the location, absolute beachfront, and north-east orientation is absolutely primed for a world-class prestigious apartment development designed specifically for the owner-occupier.
"One of the unique design features is the expansive enclosed balconies known as loggias that expand and enhance the living areas and offer protection from the weather elements all year 'round."
To be delivered by DD Living, Royale Gold Coast will consist of 104 two, three and four-bedroom luxury apartments across 38 levels at the absolute beachfront location of the corner of Northcliffe Terrace and Markwell Avenue, one of Gold Coast's most desirable and exclusive residential areas.
READ Original ARTICLE HERE
enquire now
to access the virtual walkthrough, book your VIP appointment and access floor plans and pricing
1300 722 131