SIX STAR AMENITIES FOR ABSOLUTE BEACHFRONT LIFESTYLE – ROYALE GOLD COAST
Your Neighbourhood - 06.07.2022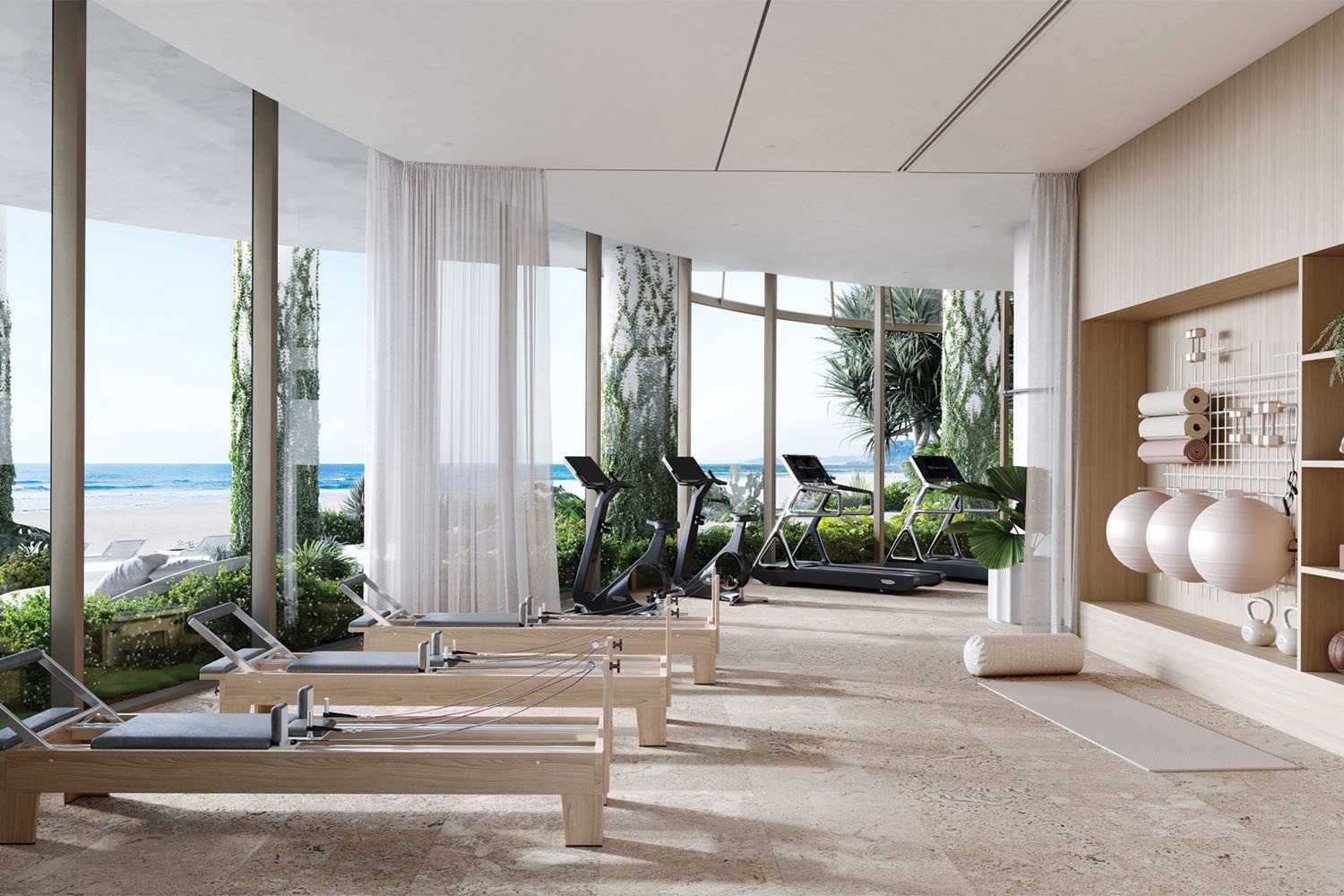 Royale Gold Coast reveals details of six-star amenities for absolute beachfront site positioning it as a one-of-a-kind for South East Queensland.
Accomplished property developer David Devine has revealed in detail for the first time, the unprecedented level of absolute beachfront lifestyle amenity that will occupy the whole first floor and the ground level of his signature residential apartment tower Royale Gold Coast on the exclusive strip of Northcliffe Terrace.
With demolition well underway, leading Australian construction company Hutchinson Builders are preparing to move on site to build Royale Gold Coast, as Mr Devine's development team DD Living shared details on the largest six-star absolute beachfront amenities in South East Queensland.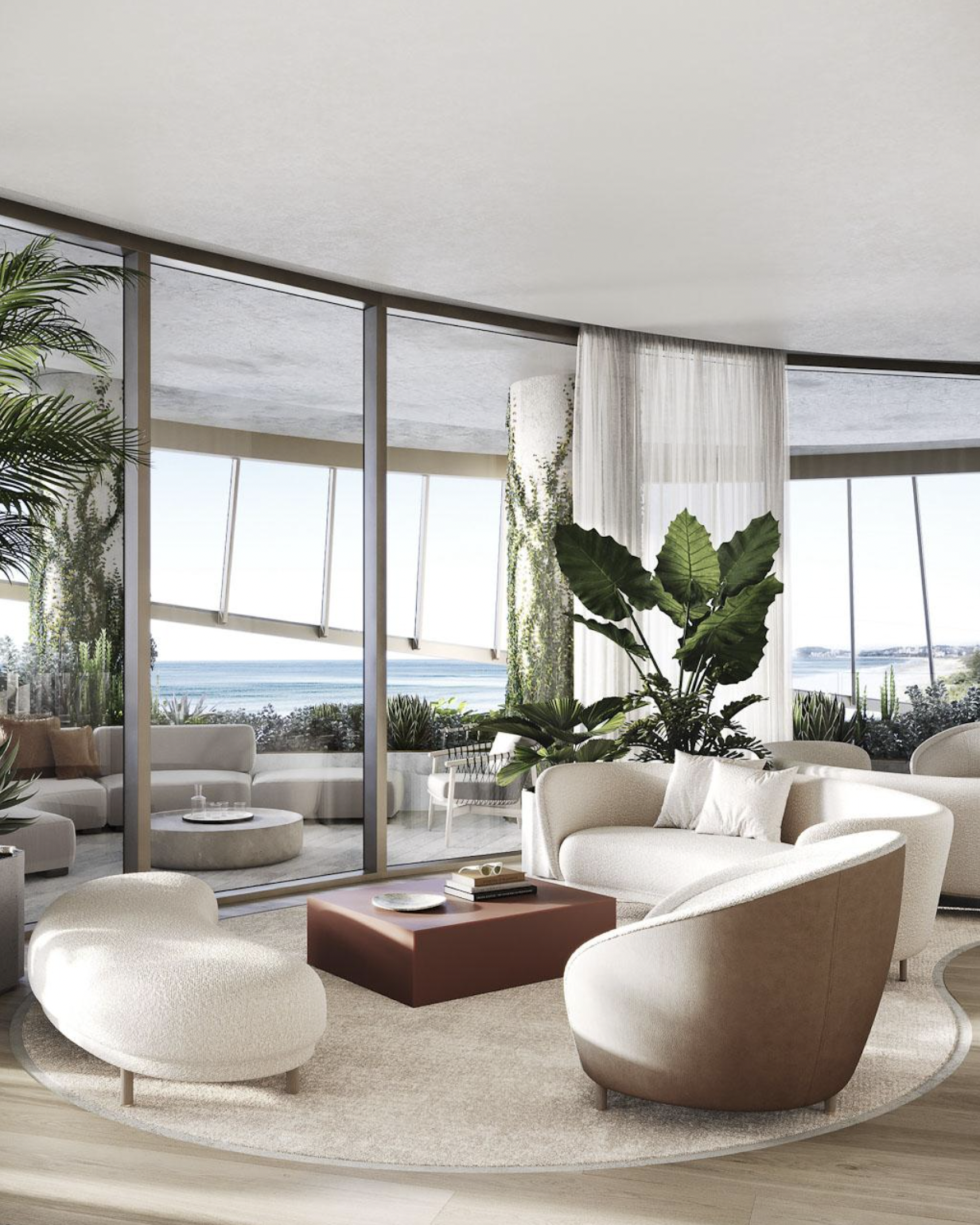 Mr Devine said Royale Gold Coast's prestige amenities responded to the unique absolute beachfront site on the exclusive strip of Northcliffe Terrace and demand from sophisticated apartment buyers for six-star amenity that incorporates expansive entertaining spaces.
Described as "the ultimate beachfront address, epitomising luxury beachfront living and the endless Australian summer" by expert property analyst Paul Broad, Royale Gold Coast is far exceeding anything else on the market in terms of six-star residential amenity incorporated into its absolute beachfront location.
The entire 560sqm floorplate on Level 1 is dedicated to Club Royale for residents to use as an extension of their home with six-star interior styling by award-winning Mim Designs.
A formal 14 seat dining room that opens out to a terrace overlooking the beach is serviced by a Cucina Chef commercial kitchen to cater for private dining experiences.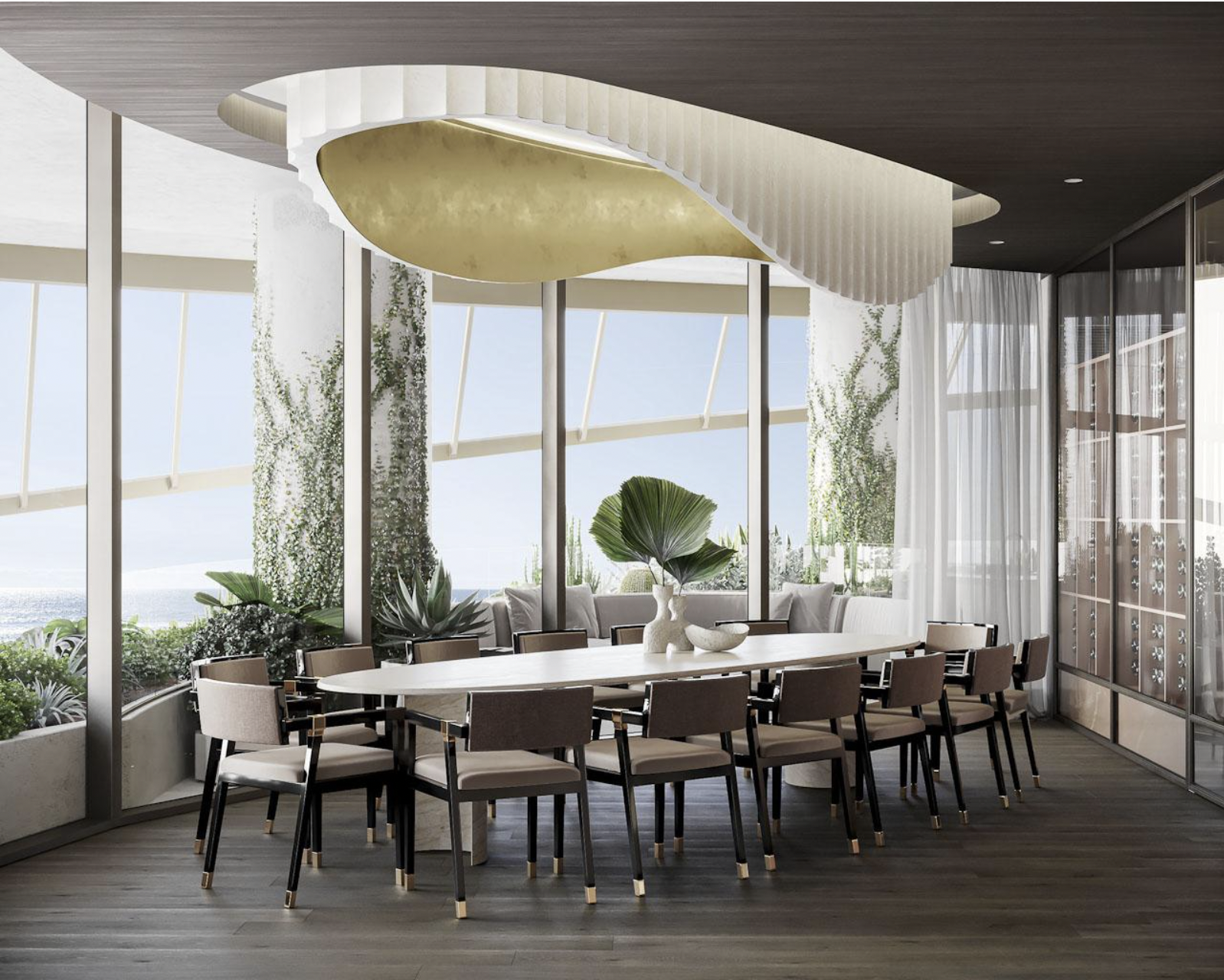 READ Original ARTICLE HERE
enquire now
to access the virtual walkthrough, book your VIP appointment and access floor plans and pricing
1300 722 131